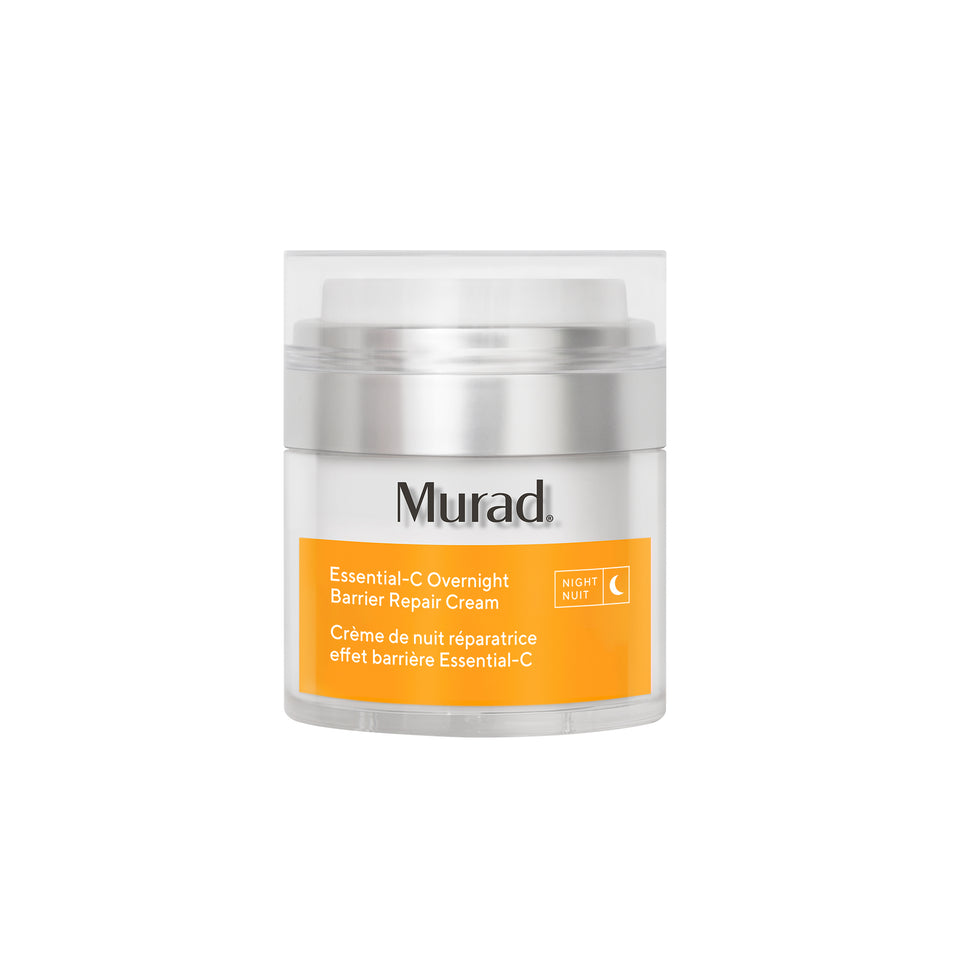 Essential-C Overnight Barrier Repair Cream
M15368
*Formerly known as City Skin™ Overnight Detox Moisturizer
Reset your skin's barrier while you sleep. Essential-C Overnight Barrier Repair Cream moisturizer is supercharged with antioxidants to help neutralize pollutants, brighten and smooth while strengthening skin's barrier overnight.
Contains antioxidants from THD ascorbate (a highly stable, absorbent and potent form of vitamin C) and marrubium extract to neutralize daily damage caused by invisible and visible pollution and environmental aggressors.
A sunflower, cucumber and barley botanical blend nourish the skin's moisture barrier to counter pollution-related dehydration, dullness and rough texture.